Manage episode 332989595 series 3026353
By
David G. Guerra, M.B.A.
,
David G. Guerra
, and
M.B.A.
. Discovered by Player FM and our community — copyright is owned by the publisher, not Player FM, and audio is streamed directly from their servers. Hit the Subscribe button to track updates in Player FM, or paste the feed URL into other podcast apps.
Welcome to Episode 242 of the Walking Leader Podcast with your host David G. Guerra.
In this episode, I talk about INDIVIDUAL APTITUDE.
INDIVIDUAL APTITUDE is part of the inherent skills you already have within you. They are the skills that make you good at math, organizing, languages, and so on. Every individual has their own unique aptitudes that they must constantly and consistently work on to improve and yes, even ultimately master.
In episode 242, David shares with you the Pros and Cons of INDIVIDUAL APTITUDE, breaks down how ALL the 7 Habits of Highly Effective People are affected by INDIVIDUAL APTITUDE.
INDIVIDUAL APTITUDE in all its forms can be mastered. It can be mastered through lots of constant and consistent practice and hard work. So, Get To It!
.
Don't forget to CREATE WIN-WIN situations in all that you do. Start Strong! Stay Strong! Finish Strong! Be Strong!
And as always, I remind you to GO BEYOND THE GRIND & GO BEYOND THE HUSTLE BECAUSE THAT IS THE ONLY WAY TO BE THE WALKING LEADER AND A LEADER THAT IS GREAT TO FOLLOW.
I invite you to take about 14 minutes and listen to the Episode 242 of the
Walking Leader Podcast
. Enjoy!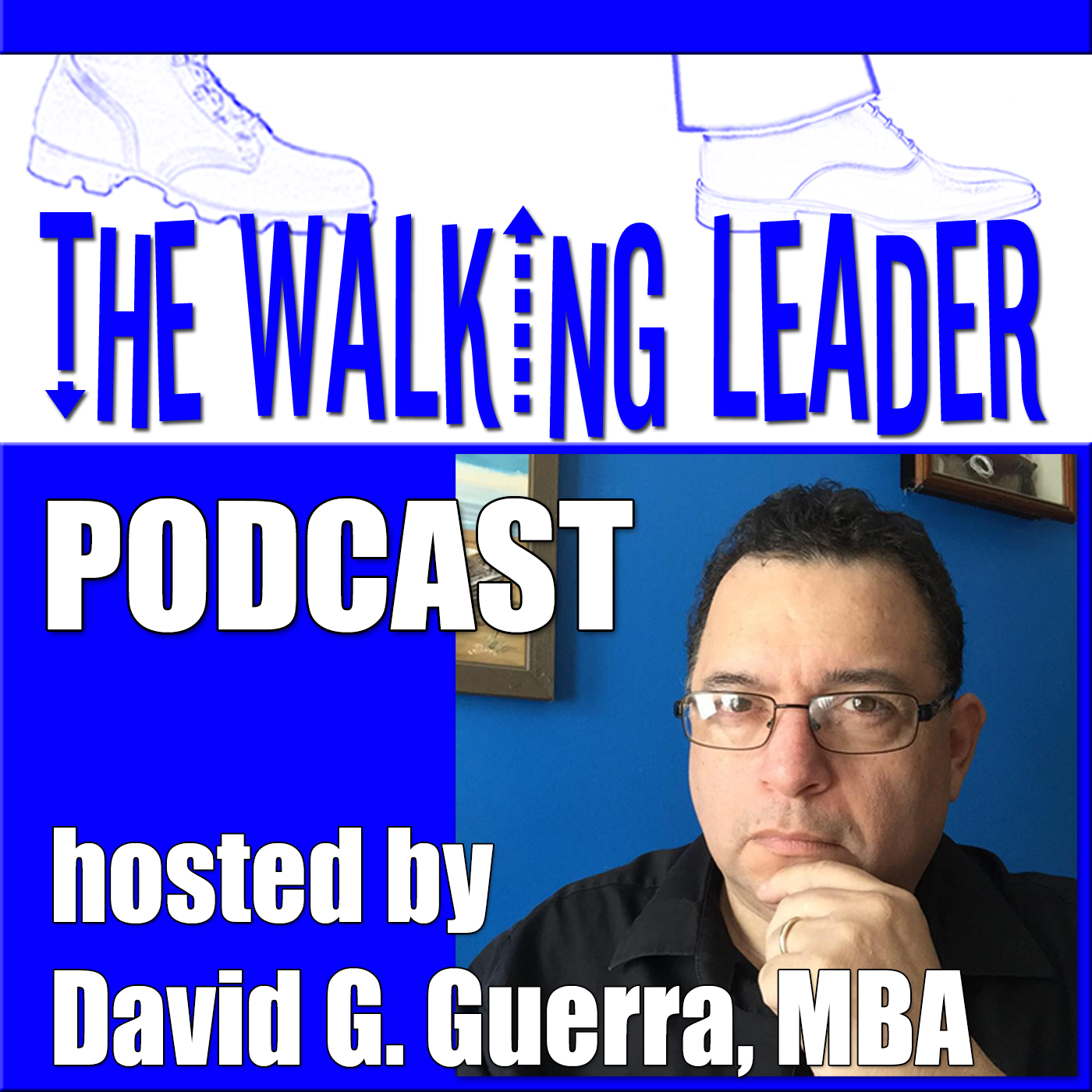 Music in this episode:
Music from
https://filmmusic.io
"Sweeter Vermouth"
by Kevin MacLeod (https://incompetech.com)
License: CC BY (http://creativecommons.org/licenses/by/4.0/)
38 episodes