Fetch error
Hmmm there seems to be a problem fetching this series right now. Last successful fetch was on February&nbsp01,&nbsp2023&nbsp22:53 ()
What now? This series will be checked again in the next hour. If you believe it should be working, please verify the publisher's feed link below is valid and includes actual episode links. You can contact support to request the feed be immediately fetched.
Manage episode 347731788 series 3362773
By
OVALmedia
. Discovered by Player FM and our community — copyright is owned by the publisher, not Player FM, and audio is streamed directly from their servers. Hit the Subscribe button to track updates in Player FM, or paste the feed URL into other podcast apps.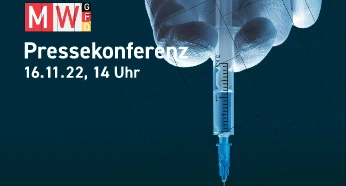 Killt keine Kinder
Kinder sind das Immunsystem unserer Gesellschaft und unsere Zukunft
Diese Pressekonferenz ist im Kern der Baby- und Kinder-Corona-Impfung gewidmet, die der
MWGFD e.V. vehement und mit fundierter wissenschaftlicher Begründung ablehnt. Wir gehen zu Be-
ginn der Veranstaltung aber auch nochmals kurz auf das Thema Maskenpflicht und politisch-moti-
vierte Prozesse gegen kritische Mediziner ein.
Die Kurzvorträge werden von renommierten Experten gehalten, die Ihnen im Anschluss für Fragen
und ggf. auch für Exklusiv-Interviews zur Verfügung stehen.
128 episodes