Manage episode 304358854 series 2872439
By
Harley Mumford
. Discovered by Player FM and our community — copyright is owned by the publisher, not Player FM, and audio is streamed directly from their servers. Hit the Subscribe button to track updates in Player FM, or paste the feed URL into other podcast apps.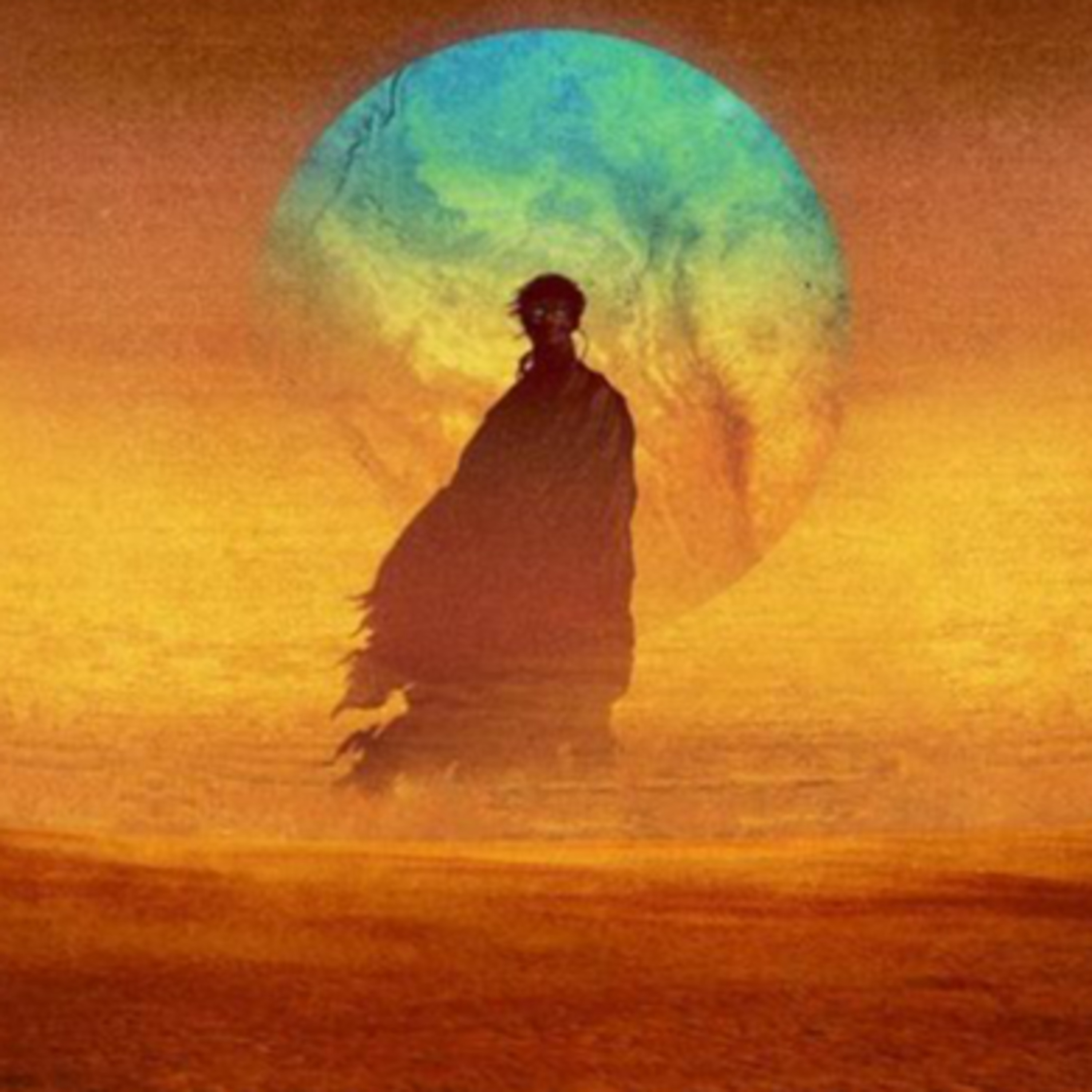 I'm joined by Empire's very own Geek Queen Helen O'Hara to talk about the science-fiction epic, Dune. Released in 1965 by Frank Herbert, Dune explores the world of Arrakis, a harsh desert planet filled with intrigue, deception, giant worms, space politics (the good kind not the Phantom Menace kind) and so much more! It's a novel that changed science-fiction and fantasy stories and it's influence can be seen in countless other stories ever since its release.
It's had a variety of on-screen adaptations and with the latest effort soon to be released, I thought who better to explain the sci-fi phenomenon than Helen O'Hara.
Helen's Twitter -
https://twitter.com/HelenLOHara
Be sure to check out Helen's fantastic book
Women vs Hollywood: The Fall and Rise of Women in Film

Audible - https://www.audible.co.uk/pd/Women-vs-Hollywood-Audiobook/1405550589?ref=a_author_He_c9_lProduct_1_1&pf_rd_p=82bb5fbf-e002-4fc5-b76c-dcbb48521205&pf_rd_r=FXF859NVEZBY5C667VGB

Amazon - https://www.amazon.co.uk/Women-Hollywood-Fall-Rise-Film/dp/1472144430
Waterstones - https://www.waterstones.com/book/women-vs-hollywood/helen-ohara/9781472144430

Women vs Hollywood Podcast
Apple - https://podcasts.apple.com/is/podcast/women-vs-hollywood-with-helen-ohara/id1540573727

Spotify - https://open.spotify.com/show/7fAAZT6FYWBcKrMAbKyppa?si=jRdfAGP4REKgE1Utwty57A&dl_branch=1
Acast - https://shows.acast.com/bah-humbug/episodes/women-vs-hollywood-trailer

Empire Podcast
Empire Online: https://www.empireonline.com/podcasts/

Apple - https://podcasts.apple.com/gb/podcast/the-empire-film-podcast/id507987292
Spotify - https://open.spotify.com/show/5WtA4Y7DFbQzkj42B2zxfb
Acast - https://play.acast.com/s/theempirefilmpodcast

Fandomentals Social Media
Twitter - https://twitter.com/fandomentalspod
Instagram - https://instagram.com/fandomentalspod

Email – fandomentals@yahoo.com

Artwork Designed by Alex Jenkins
Website - www.hexdesigns.org
Instagram - https://www.instagram.com/hexshadow
Twitter - https://twitter.com/hexghosts
Thank you for checking out this episode and be sure to subscribe for more content!
Stay tuned and stay safe.

44 episodes